The name Genuine Webasto stands for much more than authentic quality heaters and parts from the manufacturer – it's our commitment to innovation, quality leadership and eco-friendly solutions. We strive to understand our customers' needs and what's important to you. Whether you manage a large fleet or your own personal vehicle, we will work to find a solution that's best for every situation.
Customer excellence is our main focus and our goal is to surpass the expectations of our partners and customers. For this reason, we created our four pillars of Genuine Webasto – Quality, Service, Performance and Support. These pillars represent every decision we make as it is our belief that you must be a leader in all four to offer a superior experience.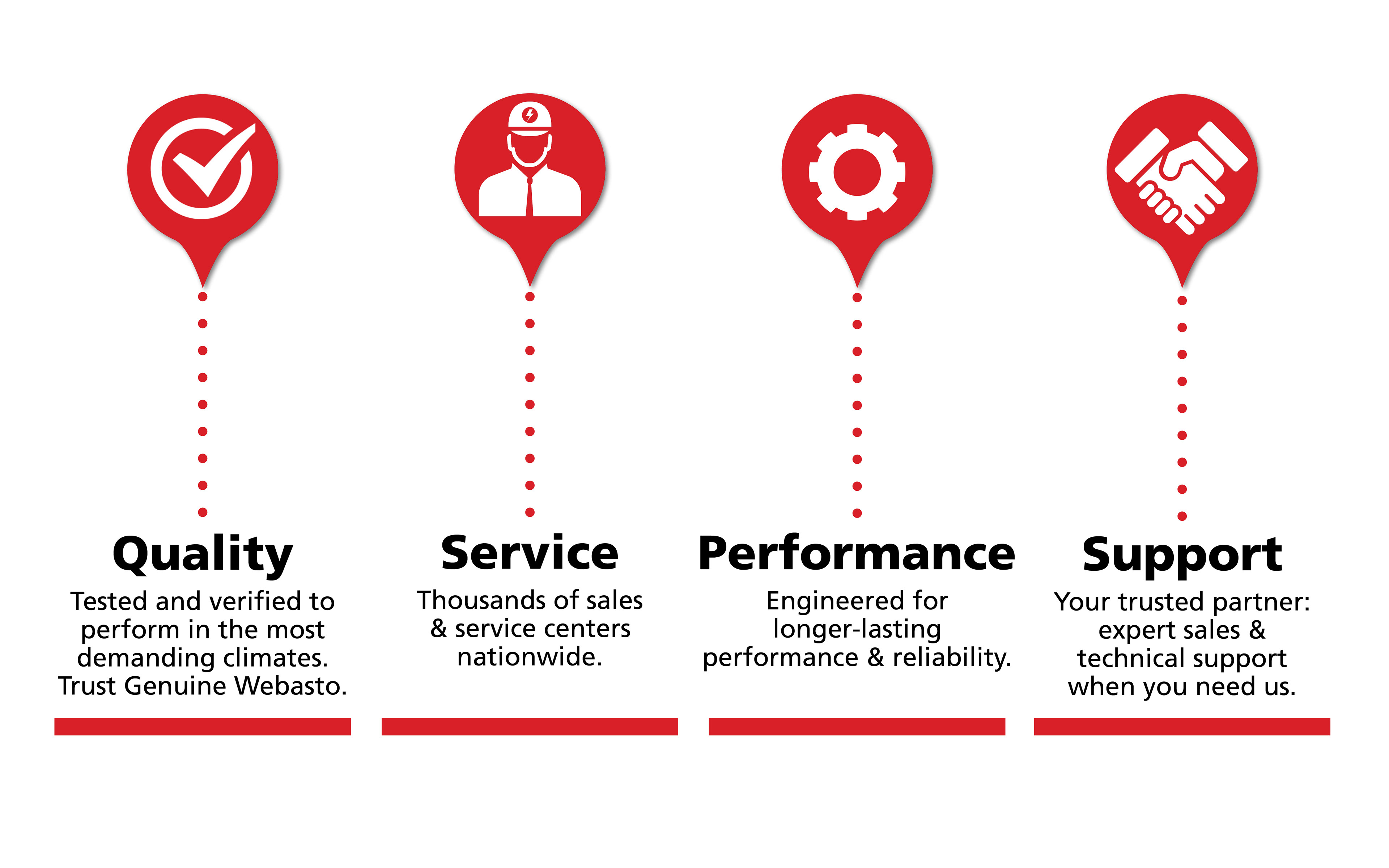 After 117 years as a family-owned company committed to the pillars, Webasto has become an industry leader and trusted partner.
Webasto is the "original" fuel operated heater
Webasto currently builds over 1.2 million heaters annually
Webasto is among the top 100 suppliers in the automotive industry
Webasto is the world market leader for parking heaters
Numerous innovative & quality awards from around the globe including 12 consecutive Best Brand Awards